---
---
Hello, my name is Angelena Gagliardi .
---
I am Licensed in the state of California as a Marriage & Family Therapist and Board Certified Art Therapist.
I work with individuals, siblings, couples, families and groups. My private practice is located in Pleasanton, CA.
---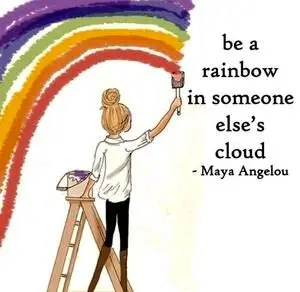 ---
EDUCATION:
When I started college I did not declare a major due to multiple areas of interests. Luckily, I was introduced to the concept of Art Therapy at one of the schools I was deciding between. Once I learned that Art Therapy is a mix of two of my favorite subjects, psychology and art, I knew the direction of my career path. Notre Dame de Namur University (NDNU) was one of the few schools in the United States specializing in Art Therapy. I graduated from NDNU with an undergraduate degree, BA in psychology and minor in art. Then I continued my education and received a dual Master's degree in Marriage & Family Therapy and Art Therapy. Due to my love of learning and desire to contribute to the field of research in Art Therapy, I am working on finishing my PhD in Art Therapy.
---
TRAINEE & INTERNSHIP:
Golden Hills Counseling Center
San Bruno School District
Private Practice
---
PRIVATE PRACTICE:
Currently, I serve as a private practitioner in Pleasanton CA, working with a broad spectrum of clients ranging in age from toddlers to adults.

My areas of specialized training include, but are not limited to, working with Highly Sensitive People (HSP)/Sensory Processing Sensitivity (SPS), traumatized individuals, the anxiety spectrum: PTSD, OCD and anxiety treatment, alternative approaches to therapy: art therapy, EMDR, play along with sandplay and the use of art therapy along with sensory processing.
---
PAST PRESENTATIONS:
In addition to being at my private practice, I have presented at various counseling centers, child care facilities and to general audiences speaking on the topics of Art Therapy and Grief, Art Therapy and Trauma, Art Therapy: Using Art in Therapy, Child Abuse: Being a Mandated Reporter, Crisis Management & Response, and Survivors of Child Sexual Abuse & the Benefits of Using Art Therapy.
---
MY APPROACH:
As a client-centered therapist, my approach is to walk along side, educate, provide support and practical feedback to my clients. I integrate complementary methodologies and techniques to offer a highly personalized approach tailored to each client. With compassion and understanding, I work with each individual to help them build on their strengths and attain the personal growth they are committed to accomplishing.
---